Bubble tea lovers, get ready to mark your calendars for National Bubble Tea Day 2023! National Bubble Tea Day is on April 30th, on this day people all over the United States will come together to celebrate the delicious and refreshing drink that has taken the country by storm. If you're a fan of bubble tea, this is the perfect opportunity to indulge in your favorite drink and enjoy some amazing deals from your favorite bubble tea stores.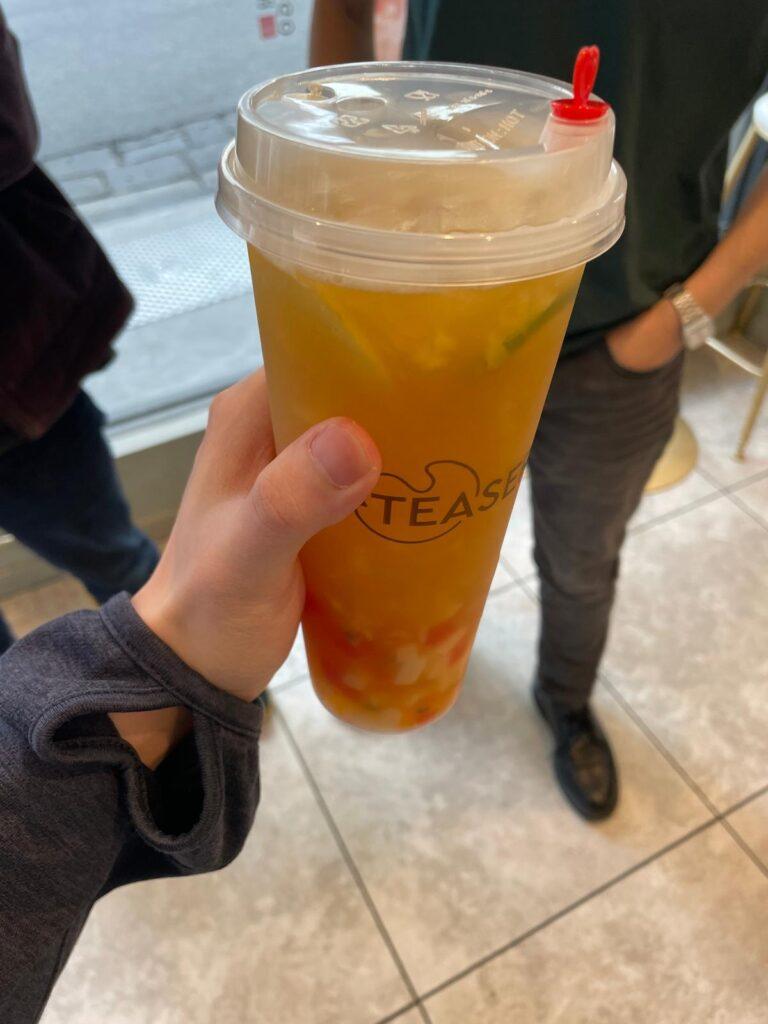 What is National Bubble Tea Day?
National Bubble Tea Day is a day dedicated to celebrating the popular Taiwanese drink that has become a global sensation. This day is all about appreciating the unique taste and texture of bubble tea, which is made by combining a base tea with milk or fruit flavors and adding tapioca balls or fruit jellies for a fun and playful texture.
Why is National Bubble Tea Day celebrated on April 30th?
April 30th is a significant date for bubble tea lovers as it marks the day that the first known bubble tea shop was opened in Taiwan in 1983. Since then, the drink has become increasingly popular worldwide, with millions of people enjoying its sweet and refreshing taste.
Who made National Bubble Tea Day on April 30th?
It is unclear who exactly made National Bubble Tea Day on April 30th. The day seems to have emerged organically as a way for bubble tea lovers to celebrate the drink and its history. However, various bubble tea stores and organizations have since embraced the day and use it as an opportunity to offer promotions and events to their customers. Regardless of its origins, National Bubble Tea Day has become a popular and fun way for people to enjoy this sweet and refreshing drink. It is likely that it just became an event because several Boba tea stores got together to try and celebrate a day much like National Pizza Day or National Donut Day.
How do people celebrate National Bubble Tea Day?
People celebrate National Boba Tea Day in a variety of ways, including by visiting their favorite bubble tea shops to enjoy discounted drinks and special promotions. Some stores even offer limited edition bubble tea flavors and other exciting surprises to commemorate the day.
What kind of deals can you expect on National Bubble Tea Day?
Bubble tea stores across the US offer a range of deals and promotions to celebrate National Bubble Tea Day. For example, some stores offer discounts on their regular drinks or bundle deals for multiple orders. Others may offer free toppings, extra pearls, or special edition flavors. It's worth checking with your favorite bubble tea store to see what deals they have available.
Where can you find bubble tea stores in the US?
Bubble tea stores can be found in many major cities across the US, including New York, Los Angeles, San Francisco, Chicago, and Houston. They are often located in shopping malls, food courts, or standalone stores. You can also order bubble tea online or have it delivered to your door through popular food delivery apps.
What are the most popular bubble tea flavors?
Bubble tea flavors vary by store and region, but some of the most popular flavors include milk tea, taro, matcha, and fruit flavors such as strawberry, mango, and lychee. Customers can also customize their drinks by adding different types of toppings, such as tapioca pearls, grass jelly, or fruit jellies.
Is bubble tea healthy?
Bubble tea can be a tasty and refreshing treat, but it's important to keep in mind that it can also be high in sugar and calories. If you're watching your diet, it's a good idea to opt for bubble tea with less sugar or to skip the toppings. You can also try making your own healthier version at home using unsweetened tea and fresh fruit.
What are some fun ways to celebrate National Bubble Tea Day?
National Bubble Tea Day is a great excuse to get together with friends and family to share your love of bubble tea. You can organize a bubble tea party at home, visit different bubble tea stores to try new flavors, or even take a bubble tea-making class to learn how to make your own unique creations. Don't forget to share your experience on social media using the hashtag #NationalBubbleTeaDay.
Wrapping up Bubble Tea fans, National Bubble Tea Day 2023 is an exciting event that bubble tea lovers all over the US can look forward to. Whether you're a long-time fan of the drink or new to the trend, this is the perfect opportunity to explore new flavors, try out some new toppings, and celebrate the sweet and refreshing taste of bubble tea.
As bubble tea continues to grow in popularity, more and more stores are opening up across the US, making it easier than ever to find your new favorite drink. And with National Bubble Tea Day offering special deals and promotions, it's the perfect time to sample some of the unique flavors and combinations that bubble tea has to offer.
Just remember to enjoy your bubble tea in moderation and to be mindful of the sugar and calorie content. And if you're feeling creative, why not try making your own version at home? With a little bit of experimentation and some fun toppings, you might just create a new bubble tea sensation of your own.
So mark your calendars for National Bubble Tea Day 2023, and get ready to celebrate the sweetest drink around. Whether you're a fan of classic milk tea or adventurous fruit flavors, there's sure to be something for everyone to enjoy. So grab a cup, kick back, and indulge in the delicious taste of bubble tea. Happy National Bubble Tea Day!