Welcome, bubble tea enthusiasts, to the heart of the Midwest: Chicago! Nestled along the inviting blue expanse of Lake Michigan, this city boasts more than just a stunning skyline and deep-dish pizzas. From its bustling business districts to its diverse neighborhoods, the Windy City serves as a cozy home to a thrilling and underrated bubble tea scene. Everywhere you look, urban chic tea shops coexist harmoniously with traditional Asian cafes, making Chicago's bubble tea landscape a fusion of old and new, tradition and innovation, much like the city itself. It's a hot-spot where you'll find classics like the refreshing jasmine milk tea with boba, or bold innovations like cheese tea topped with a foamy, salty-sweet cream cheese layer. As the breezes whip off the lake, let's grab our coats and take you on a virtual journey down the Magnificent Mile, perhaps wandering into Chinatown, discovering hidden gems in the neighborhoods outside the Loop and more. Are you ready to embark on this bubble tea extravaganza with me? Scroll further to dive into this spectacular world of boba right here in Chicago, IL! You are just a click away from unveiling a city's passion for this delightful Taiwanese beverage. Let's bubble up, shall we?
Top 5 Best Bubble Tea in Chicago, IL Reviews
If you are looking for bubble tea chicago, then you are in luck! Read on to discover the top 5 best bubble tea chicago!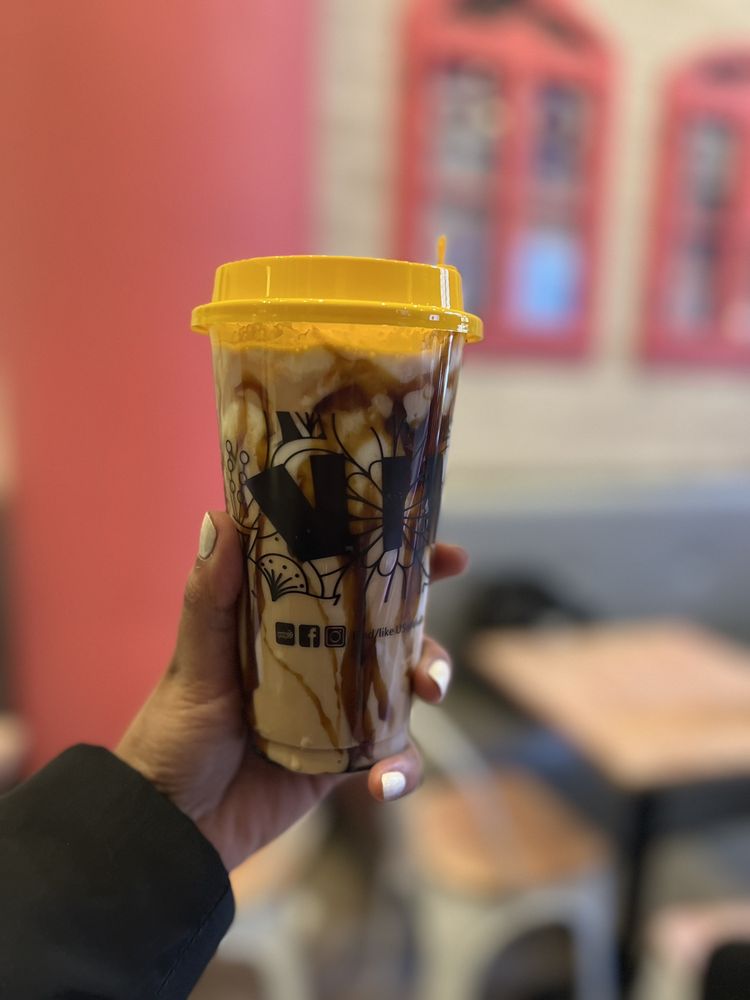 1) Vivi Bubble Tea
Our Review of Vivi Bubble Tea in Chicago, IL
Every once in a while, one comes across a gem hidden in plain sight. This bubble tea shop in the south loop is one such place. Its prime location is a welcome sight for bubble tea enthusiasts, as it seems to be the only spot in the immediate area serving this delightfully sweet and frothy beverage. An ideal pit stop during an outing in the south loop, it provides a refreshing and scrumptious treat to quench your thirst.
Visiting this place on a sun-soaked day is a pure joy, as their service is commendably quick. Their minimalistic approach to customer interaction adds to the charm, making your visit a smooth one. The interior has a few seats available, fostering a cosy atmosphere, although it can get a little crowded during rush hours. But hey, that's just an indication of its popularity!
What really grabs one's attention is the adorable exterior that tempts passersby to step in. The visual appeal of a store can be a deciding factor, and this place scores big time in this regard.
My constant quest for new bubble tea spots was brought to a delightful halt on spotting this location. It was love at first sight, or rather, love at first sip. The cute exterior is only a prelude to the wonderful experience that awaits inside. One can't help but be charmed by this place that serves bubble tea with a personality of its own. A recommended visit for any bubble tea aficionados out there!
Address: 333 S State St, Chicago, IL 60604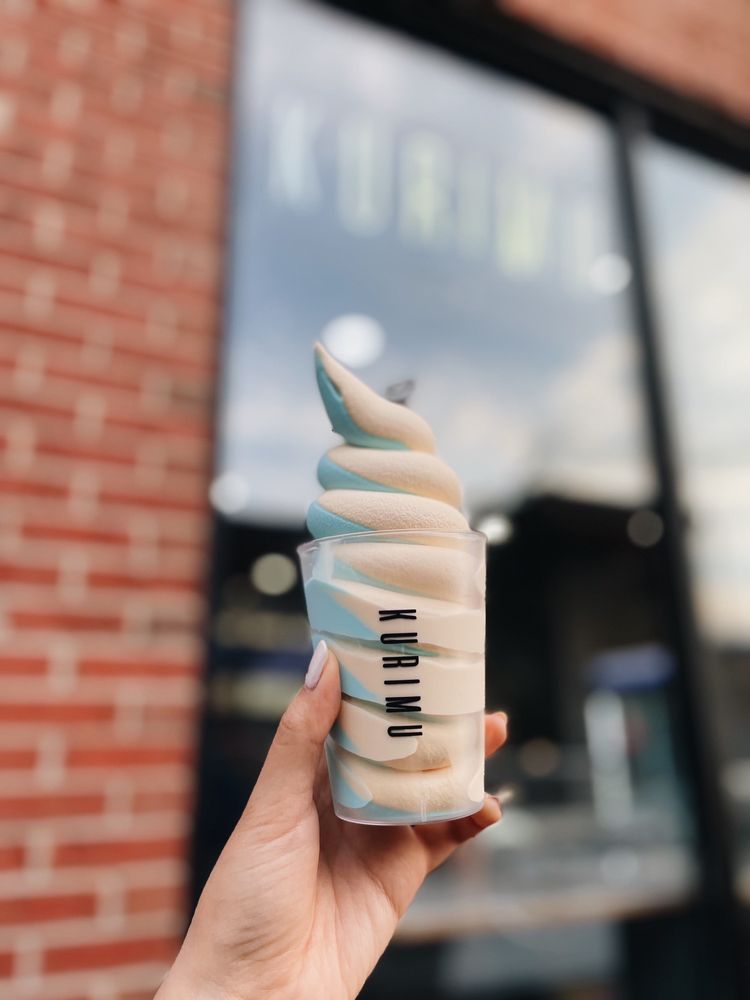 2) KURIMU
Our Review of KURIMU in Chicago, IL
Kurimu, situated close to the UIC campus, presents itself as a quaint hideaway that caught my attention with their intriguing variety of offerings. The diversity in flavours available is truly impressive, luring you in with exotic options you simply can't stumble upon every day. This is far from your average run-of-the-mill bubble tea spot; it oozes an allure that commands your attention.
Their sweet options were a treat to my senses. But let me tell you, it's not just about the sweetness; it's the subtle dance of sugar paired with the velvety creaminess that truly makes their bubble tea memorable. The boba I ordered set a high benchmark, exuding decadence and a level of craftsmanship that is both palpable and delightful.
There's a charming originality to Kurimu that I feel often gets overlooked due to its location. The presence of Gathers on the same street indeed casts a long shadow, but that doesn't diminish the bold uniqueness of Kurimu. In my opinion, Kurimu is the underdog standing tall amongst its competitors, demonstrating that there is room for everyone to shine in the world of bubble tea and sweet delights.
In conclusion, if you're in the mood for bubble tea that dares to challenge your palette with novel and audacious flavors, I'd say a trip to Kurimu is definitely worth your while. Don't let the word 'standard' fool you; Kurimu is anything but.
Address: 1159 W Taylor St, Chicago, IL 60607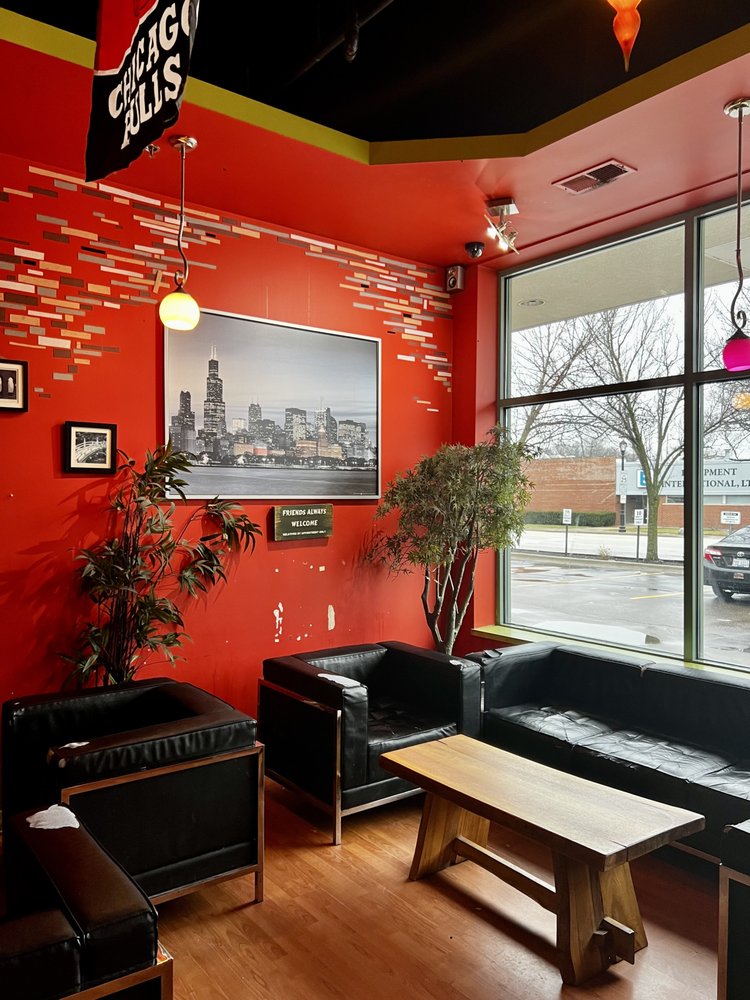 3) Avalanche Bubble Tea
Our Review of Avalanche Bubble Tea in Chicago, IL
As a bubble tea aficionado, my recent visit to this hidden gem tucked away in a nondescript strip mall was nothing short of a delightful surprise. Whilst the exterior may initially give off a somewhat dull vibe, don't let it fool you. The almost deceptive simplicity of the store's facade belies the wealth of delicious experiences that lie in wait for you inside.
Perhaps one of the standout aspects of the bubble tea at this establishment is the comprehensive variety of flavors on offer. Among the plethora of choices, one that particularly stands out to me is the cool blue raspberry variant; a nostalgic nod to my childhood that has been notoriously hard to find elsewhere. Getting a sip of this particular flavor at this establishment is akin to savoring a piece of a fond, yet elusive past.
This place has a laid-back air about it, making it the perfect spot for you to unwind, perhaps in the midst of running errands in the conveniently nearby UPS drop-off. The serenity of the atmosphere is an added incentive, making your bubble tea experience all the more soothing.
While the array of drinks available is impressive, what truly elevates the bubble tea here is the incorporation of a multitude of quality ingredients. Each sip releases a burst of fresh, flavorful boba and syrup, creating a layered tasting experience that is truly indulgent.
In conclusion, appearances can be deceiving and this bubble tea spot is a testament to that. With its tranquil setting, remarkable variety and high-quality offerings, it's an absolute must-visit for any bubble tea lover.
Address: 6317 Dempster St, Morton Grove, IL 60053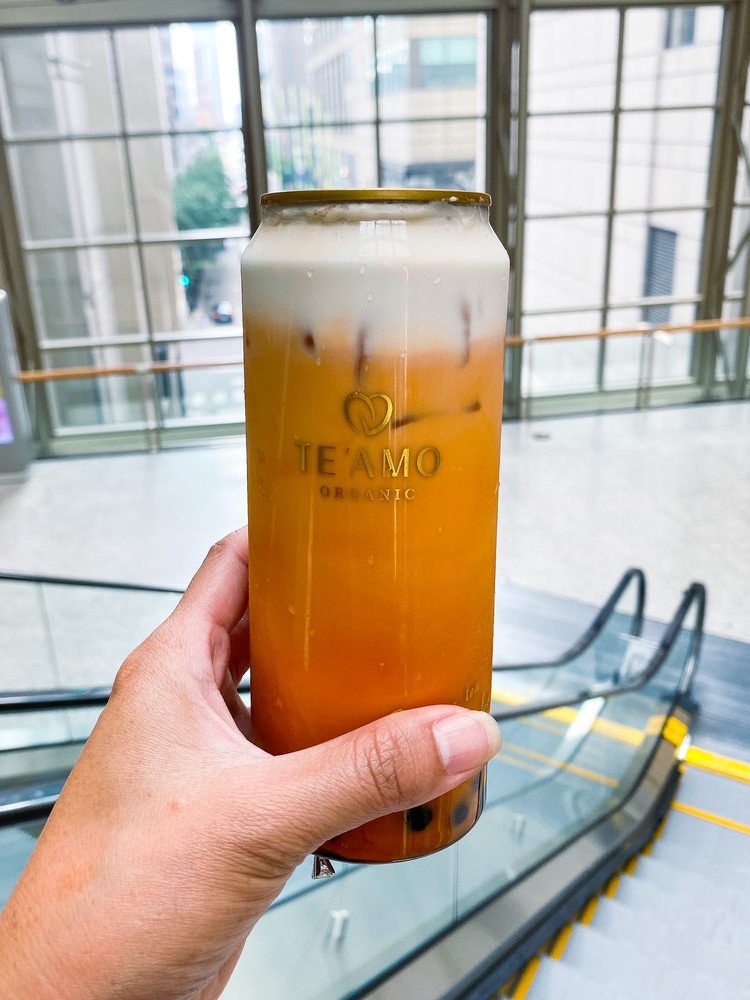 4) Te'amo Boba Bar
Our Review of Te'amo Boba Bar in Chicago, IL
Walking into this bubble tea shop, the atmosphere immediately captivates you. Fresh, clean, and organized – it's a welcoming environment that encourages you to linger a little longer. You're greeted by delightful, friendly staff whose service is nothing short of commendable.
My experience with the food was equally satisfying. However, for a food reviewer like myself, the true star of the show is, of course, the bubble tea. Their organic approach to the ingredients simply makes the experience unforgettable.
Take, for instance, the chocolate milk drink – it's a genuine treat for anyone with a sweet tooth. Smooth, rich, and creamy, every sip feels like you're indulging in a luxury. But, it's not so overwhelmingly sweet that it feels heavy, it still maintains a lightness that makes you come back for more.
Yet, surprisingly, it's not the chocolate milk that stole my heart at this location. It was the understated coconut jelly. Now, this is not your average jelly. It has a freshness to it, an amazing plant-based flavour that is both simple and yet complex in texture. As a light dessert option, it's an exquisite choice to complement your bubble tea.
Above all, the organic quality of the materials they utilize stands out. It's a promise of ethical and health-conscious consumption that a bubble tea connoisseur like myself not only appreciates but cherishes.
Look no further for your bubble tea fix and give this place a whirl. This is more than just a recommendation – it's practically a mandatory to-do on any bubble tea lover's list. So, come with a friend, share a coconut jelly dessert, and immerse yourself in the organic bubble tea experience.
Address: 520 N Michigan Ave, Chicago, IL 60611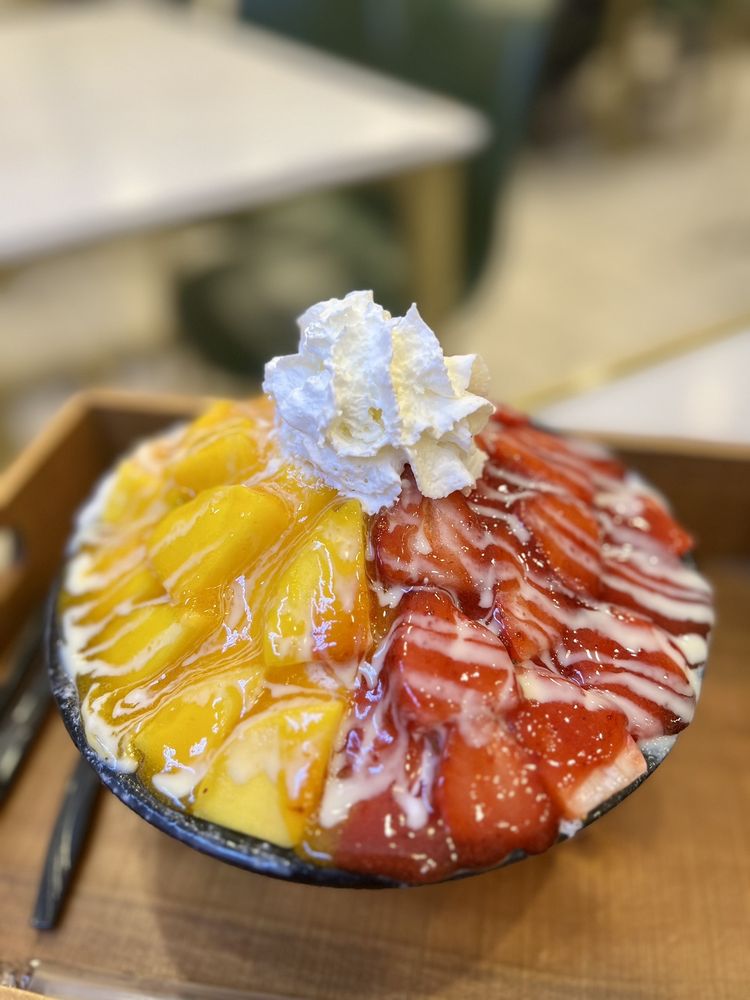 5) TSAôCAA
Our Review of TSAôCAA in Chicago, IL
Upon my recent visit to this bubble tea hotspot, my taste buds were greeted with an absolute treat. I mean, this isn't just a tea shop but a gateway to a flavor extravaganza. Nestled on the outskirts of Chinatown, easily accessible by the red line or bus, this gem offers more than what one would anticipate.
Right as you walk in, your senses are heightened by the distinct aroma of the exotic blends of tea leaves and shaved ice. The bingsoo, a Korean delicacy, is a must-try. These mounds of shaved ice are colossal, easily surpassing expectations and proving to be an absolute beast in portions. The pleasure of tucking into them is heightened further when you realize that it's potentially the best you'd have tasted in quite a while. And trust me, it's a steal at around $20 as it's generously enough to feed 4-5 bubble tea enthusiasts, making it a perfect post-dinner indulgence.
But don't be fooled by the name, this place is not just about bubble tea and bingsoo. My adventurous tastebuds couldn't help but wander into tasting some delicious fried chicken. The juxtaposition of the cold melt-in-your-mouth bingsoo and the hot, crispy fried chicken made for an interesting culinary experience that I'd highly recommend.
To sum up, if you're seeking a symphony of exotic flavors, mammoth portions, and a cozy atmosphere, this bubble tea shop is just the place for you. So hop on that red line or catch that bus, this gastronomical experience is not to be missed. From a bubble tea connoisseur to a fellow enthusiast, you'll thank me later.
Address: 2026 South Clark St, Chicago, IL 60616
Where Can I Get the Best Bubble Tea in Chicago, IL?
You can find the top 5 bubble tea shops in Chicago, IL at Vivi Bubble Tea, KURIMU, Avalanche Bubble Tea, Te'amo Boba Bar, and TSAôCAA.