Ah, bubble tea! This delightful, refreshing beverage has taken the world by storm, with its chewy tapioca pearls, endless flavor combinations, and unique, Instagram-worthy aesthetic. So, it's no surprise that many entrepreneurs are considering hopping on the bandwagon by investing in a bubble tea franchise. But with so many options out there, how do you choose the best bubble tea franchise, understand the costs and potential profits, and find a franchise for sale in the USA? Fret not! We've got you covered with this comprehensive guide. The time to start a boba tea franchise is now! After reading our thorough guide you too can become part of one of America's largest bubble tea brands!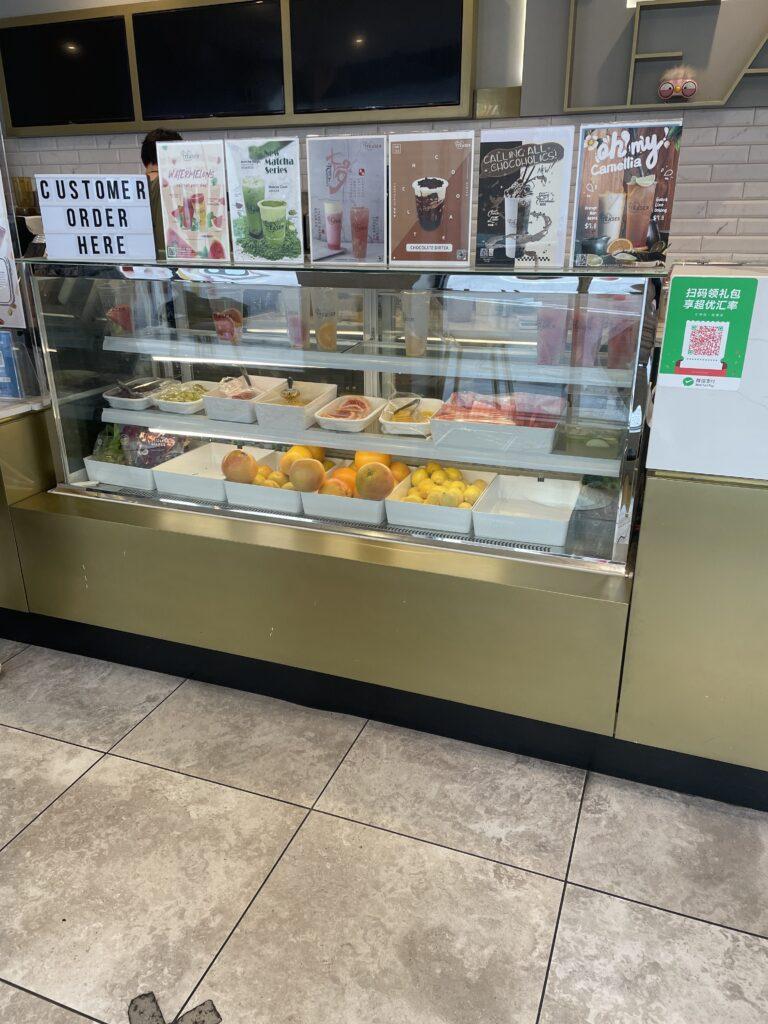 Choosing the Best Bubble Tea Franchise 2023
When it comes to selecting the best boba tea franchise, you'll want to consider a few key factors:
Brand recognition: A well-known bubble tea brand can attract more customers and potentially result in higher profits. Consider franchises that have a strong presence, both locally and nationally.
Training and support: Look for franchises that offer comprehensive training and ongoing support to help you succeed in the business. This business model is proven to be successful given the correct training and support so it is a very viable option.
Product quality and innovation: The bubble tea market is constantly evolving, so make sure the franchise you choose is committed to maintaining high product quality and introducing new flavors and trends.
Some popular and reputable bubble tea franchises in the USA include Gong Cha, Kung Fu Tea, and Chatime. Each offers a unique experience, so be sure to do thorough research and visit their locations to determine which one resonates with you the most. The franchise business is not limited to these however, there are more options available just depending on what your needs are. Some of the largest bubble tea chains like Chatime are often owned by small business owners like yourself.
Bubble Tea Franchise Cost Breakdown
Starting a bubble tea franchise requires a significant investment. Here's a rough breakdown of the costs you can expect for your own tea shop:
Franchise fee: This one-time fee, typically ranging from $20,000 to $50,000, grants you the right to use the franchisor's brand, products, and support system. This can vary depending on what other factors are involved such as margins, setup fees, training, and location. Many things get taken into account for these costs so make sure to consult a business broker or your accountant first.
Leasehold improvements and equipment: Depending on the location, size, and layout of your store, this can range from $100,000 to $300,000. Stores across North America will usually run at a premium if the locations are busy so try to find one with a younger demographic while also being underserved in terms of premium bubble tea. Being the first bubble tea store is always a good start in the right location with no stores around to compete with. Investing in a bubble tea sealing machine is a necessity alongside other equipment to operate your business.
Initial inventory and supplies: Expect to shell out anywhere between $10,000 and $20,000 to stock up on ingredients, packaging, and other necessary supplies.
Working capital: You'll need some cash on hand to cover operating expenses, such as salaries, rent, and utilities, especially during the initial months when business might be slow. This could range from $20,000 to $50,000.
Keep in mind that these are just ballpark figures, and actual costs will vary depending on the specific franchise and location.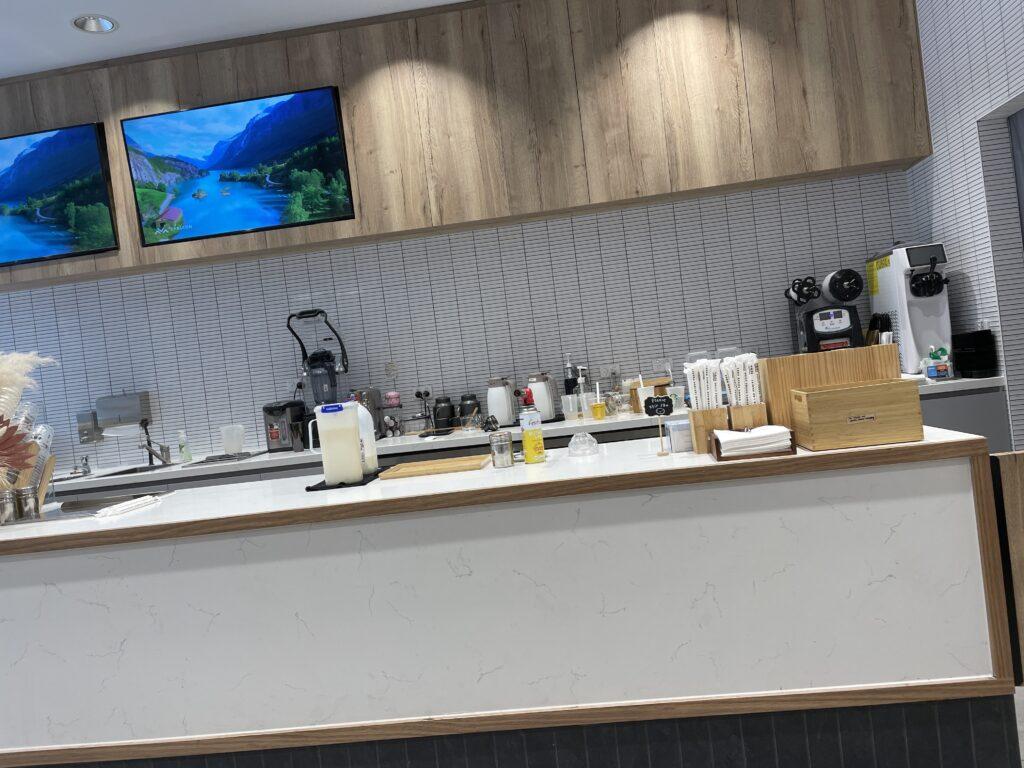 Unearthing Bubble Tea Franchise Profit Potential
Investing in a bubble tea franchise can be quite lucrative if you play your cards right. Factors that can impact your profits include:
Location: A prime spot with high foot traffic can boost sales significantly.
Marketing and promotions: Creative marketing campaigns and limited-time promotions can help attract new customers and keep regulars coming back for more.
Operational efficiency: Streamlining processes, reducing waste, and effectively managing staff can help keep costs in check and maximize profits.
While it's difficult to pinpoint an exact profit margin, many bubble tea franchises report annual net profits ranging from $50,000 to $200,000, depending on the location and operational efficiency.
Finding Bubble Tea Franchises for Sale in 2023
Ready to take the plunge and start your bubble tea empire? Here are some resources to help you find bubble tea franchises for sale in the USA:
Franchise websites: Many bubble tea franchise companies have dedicated websites where they provide information on available franchise opportunities. You can usually find details about the application process, investment requirements, and support provided by the franchisor.
Franchise expos and conferences: These events offer a great opportunity to meet representatives from various bubble tea franchises, gather information, and even attend seminars on franchising. Be sure to check out the International Franchise Expo, Franchise Expo West, and Franchise Expo South.
Franchise directories and portals: Online directories, such as Franchise.com, FranchiseDirect.com, and FranchiseGator.com, allow you to search and filter through numerous franchise opportunities, including bubble tea franchises. These platforms can be a valuable resource for comparing different options and finding the best fit for your needs. Franchise owners are always available to sell or discuss so it is worthwhile to check it out.
Business brokers and consultants: Engaging the services of a professional business broker or consultant can help you navigate the process of finding and purchasing a bubble tea franchise. They can provide insights on the market, help with negotiations, and ensure you're making an informed decision.
Top Bubble Tea Franchise Opportunities: A World of Frothy, Flavorful Possibilities
Dive into the exciting world of bubble tea franchise opportunities, where an array of frothy, flavorful options awaits you! With so many brands and concepts to choose from, you're bound to find a franchise that speaks to your entrepreneurial spirit and passion for this delightful beverage. Let's explore some popular and unique franchise concepts that are currently making waves in the bubble tea industry.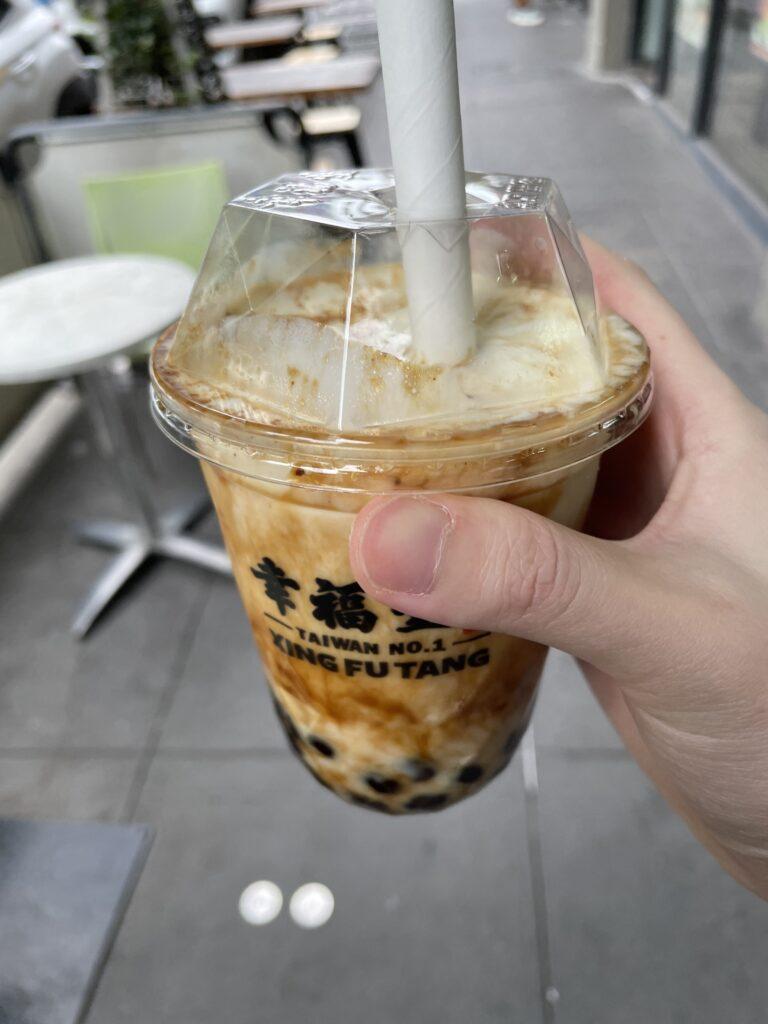 The Trendsetters: Innovative Boba Tea Franchises
These franchises aren't afraid to push the boundaries, offering fresh and creative twists on the classic bubble tea formula:
Boba Barista: This trendy franchise combines the art of mixology with bubble tea, creating bubbleology, stunning and delicious concoctions. Their customizable menu and focus on using high-quality ingredients make them a fan favorite.
Milk & T: A self-serve bubble tea bar, Milk & T lets customers take the reins and create their own delicious concoctions by choosing from a wide array of teas, milk, sweeteners, and toppings. This unique concept has garnered rave reviews and a loyal following.
Presotea: Presotea stands out from the crowd by using an innovative tea brewing technique that involves brewing each cup of tea to order using an espresso machine. This method ensures a fresher, more aromatic tea experience, making it a go-to choice for tea connoisseurs.
Going Global: International Boba Tea Franchises
Expand your horizons with these franchises that bring international flavors and concepts to the USA. Your bubble tea shop could be one of these:
Tiger Sugar: Hailing from Taiwan, the birthplace of bubble tea, Tiger Sugar is famous for its signature brown sugar syrup, which creates a beautiful "tiger stripe" effect when swirled with milk. This visually appealing and tasty beverage has taken social media by storm, making it a sought-after franchise opportunity.
Coco Fresh Tea & Juice: As one of the largest boba tea chains worldwide, Coco Fresh Tea & Juice brings a wealth of experience and a wide-ranging menu to the table. Their commitment to using high-quality ingredients and offering seasonal, limited-time flavors keeps customers coming back for more.
Xing Fu Tang: Xing Fu Tang is another Taiwanese gem that's quickly gaining traction in the USA. They're known for their authentic stir-fried brown sugar tapioca pearls, which add a delightful caramelized flavor and chewy texture to their beverages.
FAQs About Bubble Tea Franchises
What are the ongoing fees associated with a boba tea franchise?
When diving into a boba tea franchise, it's essential to keep in mind that, apart from the initial investment, you'll also be responsible for several ongoing fees. These fees typically include:
Royalties: Franchisees generally pay a percentage of their gross sales, usually ranging from 4% to 8%, to the franchisor as royalties. This fee helps cover the costs of ongoing support, training, and the use of the franchisor's brand and system.
Marketing and advertising contributions: To ensure a consistent brand presence and promotion across all franchise locations, franchisees are often required to contribute to a marketing and advertising fund. This fee, usually calculated as a percentage of gross sales (1% to 3%), goes towards funding national and regional marketing campaigns, promotional materials, and other advertising efforts.
Technology and software fees: Franchisees may need to pay for the use of proprietary technology and software provided by the franchisor, such as Point of Sale (POS) systems, inventory management tools, and online ordering platforms.
Ongoing training and support fees: Some franchisors may charge additional fees for ongoing training and support services, such as periodic on-site visits, refresher courses, and access to webinars or online resources.
Do I need previous experience in the food and beverage industry to own a boba tea franchise?
While having previous experience in the food and beverage industry can undoubtedly be advantageous, it's not a strict requirement for most boba tea franchises. Many franchisors understand that passionate and dedicated entrepreneurs come from various backgrounds and are committed to providing comprehensive training and support to help you succeed. This support may include:
Initial training programs covering topics such as store operations, staff management, customer service, and product preparation.
Assistance with site selection, lease negotiations, and store design.
Access to proprietary recipes, products, and equipment.
Ongoing support through regular check-ins, performance reviews, and coaching.
Access to an online portal with resources, manuals, and best practices.
How long does it take to open a boba tea franchise?
The process of opening a boba tea franchise can vary depending on several factors, such as site selection, lease negotiations, construction, equipment installation, and training. Here's a rough timeline of what you can expect:
Franchise application and approval process (1-3 months): This includes submitting your application, attending interviews, conducting due diligence, and signing the franchise agreement.
Site selection and lease negotiation (1-3 months): You'll work closely with the franchisor to identify a suitable location and negotiate favorable lease terms.
Store construction and equipment installation (2-4 months): Depending on the complexity of the build-out, construction and equipment installation can take anywhere from a few weeks to several months.
Training and store setup (1-2 months): You and your staff will undergo training provided by the franchisor, which may include both classroom instruction and hands-on learning at a training store. Concurrently, you'll be setting up your store, ordering initial inventory, and preparing for the grand opening.
Grand opening: After completing the steps above, you'll be ready to open your doors to the public and start serving delicious boba tea!
In general, the entire process can take anywhere from 3 to 12 months from signing the franchise agreement to opening your store. However, it's essential to remain flexible and account for potential delays or unforeseen challenges along the way.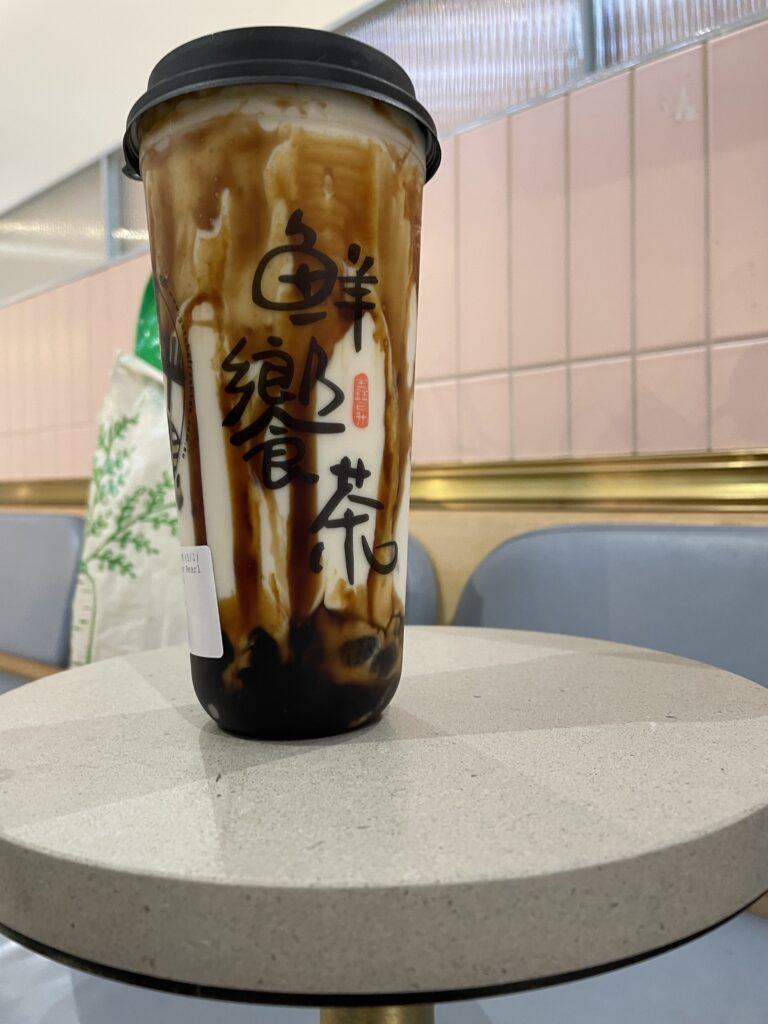 Make your Bubble Tea Business Dreams come true…
Owning a boba tea franchise can be a rewarding and potentially profitable venture, especially given the growing popularity of this unique beverage. By carefully considering factors such as brand recognition, training and support, and product quality, you can choose the best bubble tea franchise that aligns with your goals. Understanding the costs and potential profits will help you make an informed decision while leveraging resources like franchise websites, expos, directories, and consultants can aid you in finding the perfect franchise opportunity for sale in the USA. So, go ahead and take the leap – it's time to ride the wave of boba tea success! This profitable business category has a proven business model so don't forget to be on the lookout for boba tea franchise opportunities for your new business, many stores are always looking for new franchisees~~!