Welcome to St. Louis, where the Gateway City meets the world of bubble tea! As I stepped foot in this vibrant city, I knew I had stumbled upon something truly extraordinary. The picturesque streets lined with charming cafes and buzzing tea shops are a paradise for any bubble tea enthusiast like myself. From the cozy corner spots to the trendy hipster hangouts, St. Louis has it all.
I embarked on a journey to explore the thriving bubble tea culture here, uncovering hidden gems and savoring delightful concoctions. The city's diverse culinary scene seamlessly blends traditional flavors with innovative twists, offering a range of options to satisfy every tea lover's palate. The bubbling excitement in the air is contagious, as locals and visitors alike gather to indulge in the colorful, refreshing wonders of bubble tea.
From classic flavors like traditional milk tea and taro to unique creations featuring exotic fruits and tantalizing toppings, the variety is astonishing. Each sip tells a story, and I can't wait to share my experiences with you. So, grab a cup, scroll further, and join me on this journey through St. Louis' bubbling bubble tea scene. Let's explore the flavors, ambiance, and secret recipes that make this city a true tea lover's paradise.
Top 5 Best Bubble Tea in St. Louis, MO Reviews
If you are looking for boba tea st louis, then you are in luck! Read on to discover the top 5 best boba tea st louis!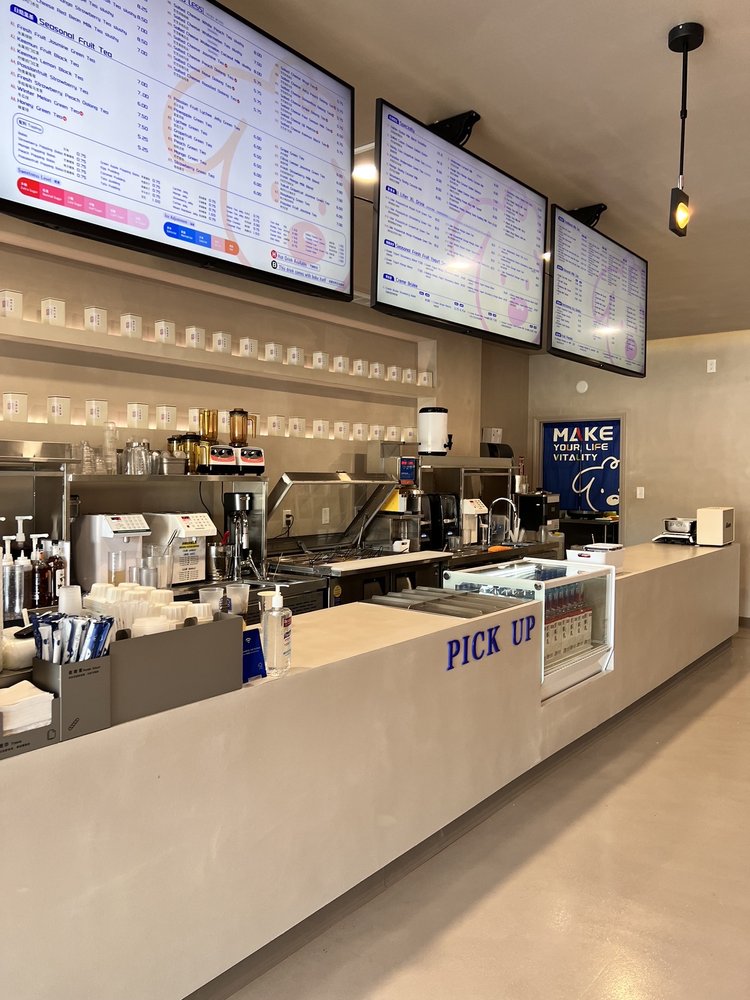 1) Cube Tea Studio
Our Review of Cube Tea Studio in St. Louis, MO
As someone always on the hunt for the perfect bubble tea, I must say, Cube Tea left a lasting impression on me. One of the aspects I absolutely adored about this spot was its modern, interactive ordering system. You see, at Cube Tea, you get to customize your order using a touch screen, giving you the chance to dictate every element of your drink. An enjoyable feature indeed, and it's clear they take into account their customer's varied preferences.
Upon entering the establishment, you are immediately welcomed by the delightful aesthetic of the place. The shop exudes an adorable charm that is hard to ignore. Walls adorned with seating ensures comfort for everyone who visits. The theme itself is captivating, fashioning an environment that you can't help but be drawn into. All in all, the ambiance is not only cute but also comfortable, creating the perfect atmosphere for sipping on some boba.
Now onto the bubble tea itself – let me tell you, it did not disappoint. The location which is merely a stone's throw away from Olive Supermarket, proved to be nothing short of excellent. My high expectations were not only met, but surpassed. The bubble tea reminded me why I fell in love with this drink in the first place.
It's official – I've been utterly charmed by Cube Tea. Not just a regular boba joint, it's an exciting fusion of innovative ordering, a wonderful atmosphere, and most importantly, a truly satisfying bubble tea experience. I'm eagerly anticipating my next visit!
Address: 8041 Olive Blvd,St. Louis,MO 63130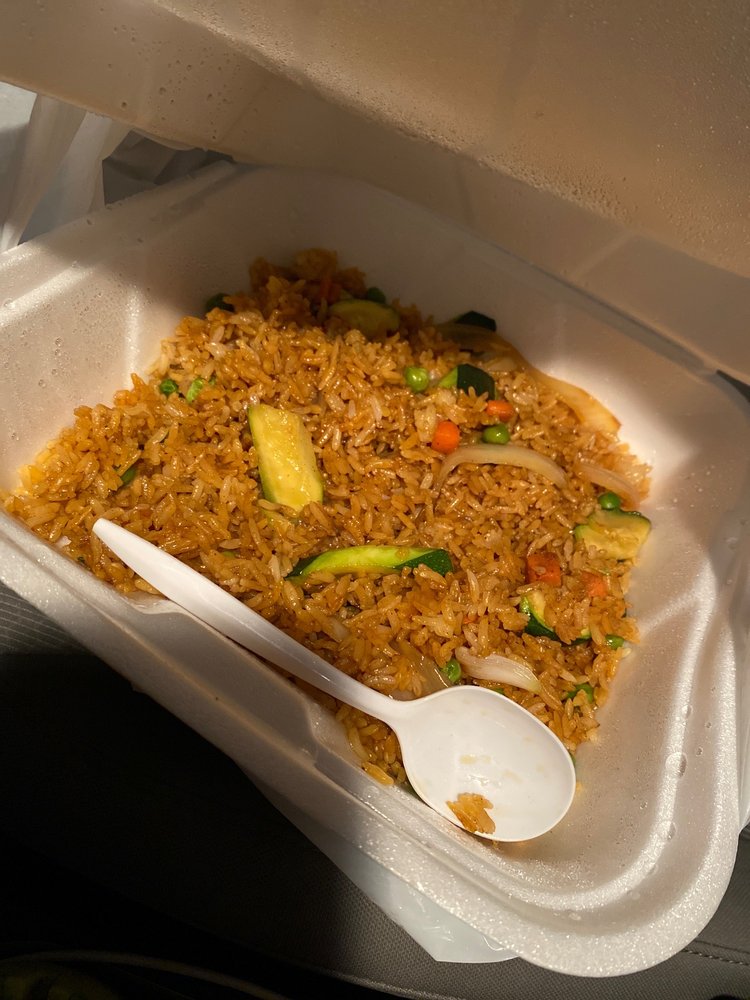 2) St. Louis Bubble Tea
Our Review of St. Louis Bubble Tea in St. Louis, MO
Upon entering this establishment, the first thing that struck me was the incredible aroma of fried rice, a staple that is supremely executed here. Every bite of the chicken variant offered a burst of well-seasoned intensity – the ultimate comfort food experience. For those with a proclivity for seafood, fret not; the crab Rangoon definitely holds its own. A crunchy exterior reveals an indulgent crab filling within, making it a definite must-try.
Moving on to drinks, a glittering range of bubble tea options await. It's been my experience that the taro variants, in particular, impress with their well-blended harmony of flavours. If you're a fan of slushes, the taro variant here is sure to delight with its perfectly balanced sweetness. On the adventurous side, the taro smoothie is noticeably thicker, but offers a deliciously frosty treat.
What stands out is the bubble tea with snow. Ideal for those seeking for a smooth, creamy finish, it can also be customised to include chewy boba for added texture. An exciting blend of the traditional and the modern, indeed.
Service is worth lauding, whether you're in for a sit-down meal or picking up a takeaway. In fact, if you're opting for the latter, you'd be pleased to know that orders are usually ready in 20 minutes or less, making it ideal for people who are perpetually on the go.
In closing, this bubble tea venue definitely fits the bill for any bubble tea connoisseur, as well as those looking for a hearty dose of well-made Asian cuisine.
Address: 12865 Olive Blvd,Saint Louis,MO 63146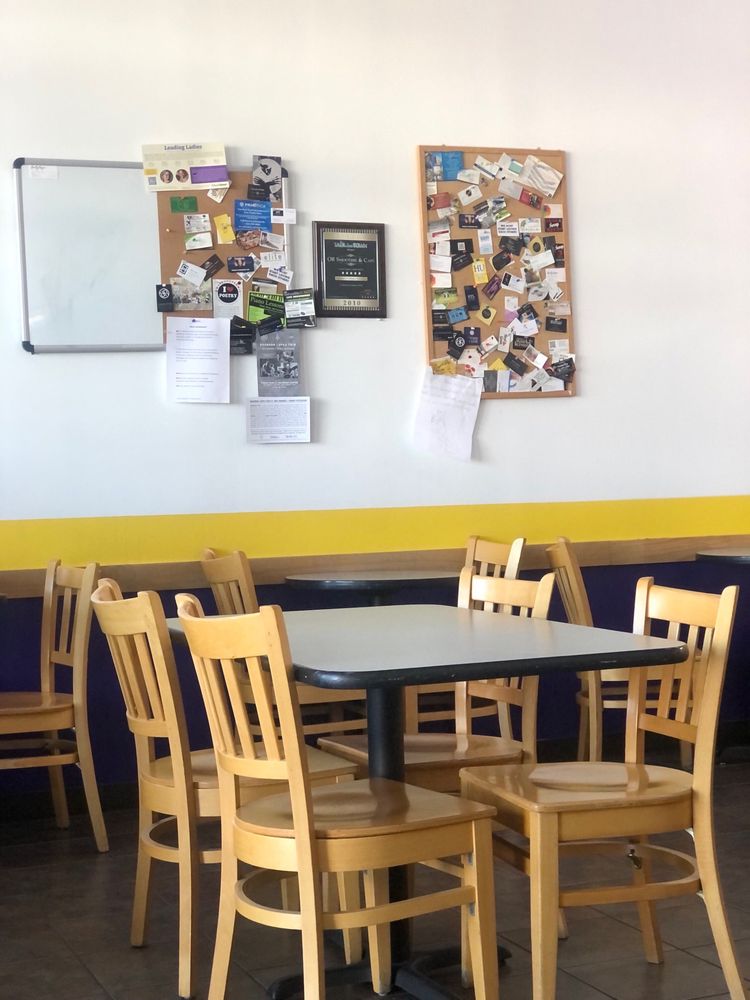 3) OR Smoothie and Cafe
Our Review of OR Smoothie and Cafe in St. Louis, MO
My first impression of this bubble tea spot was how it cleverly blended into the urban fabric – one could easily walk by it for years without noticing. As soon as you step in, you find yourself enthralled by the alluring smells and a well-curated menu that instantly draws you in.
What struck me about their offerings was the Mean Green Popper Smoothie. It offered a fresh, almost daring twist to usual beverages, particularly appealing for those who are into juicing. This refreshing creation encompasses an underlying commitment to health and vitality that sweeps you into a newfound beverage love affair. The appeal also extends to supporting local businesses, a commendable trend in today's times.
Aside from the smoothie, the lychee boba tea is genuinely praiseworthy. The boba had the perfect balance – neither too hard nor too soft – providing a satisfying chew that reminded me why I've dedicated my life to exploring the world of bubble tea. It was comforting, reminiscent of the ambitious tastes found in a grandmother's kitchen, familiar yet surprising in the most delightful way.
Perhaps the most exciting find of all is the Happy Bowl. As simple as it may sound, it's the highlight of the place, offering an addictive taste that ensures you keep coming back for more. It left such an impression that I found myself preferring to stop into the store rather than opting for delivery, just to experience the aroma and atmosphere that accompanies this special blend.
Drawing from these experiences, I can confidently say this location doesn't merely serve you bubble tea; it creates an experience that introduces you to a new way of viewing this well-loved drink. It's more than a pit stop; it's a memorable destination on the map of one's bubble tea exploration journey.
Address: 6654 Clayton Rd,Richmond Heights,MO 63117
4) Honey Bee Tea
Our Review of Honey Bee Tea in St. Louis, MO
Stepping into this buzzing new bubble tea joint, you are immediately hit with an inspiring array of flavours and options that'll make you do a double-take. Their diverse selection surely gives a nod to those classic Cali boba spots we all know and love.
Their offering goes above and beyond the standard fare, serving up some of the finest beverages and boba I've ever had the pleasure of savouring. A certain must-try, the Okinawa Milk Tea with Toasted Creme Brulee, which absolutely presents an exquisite dance of taste on the tongue. Would I recommend this place? In a heartbeat!
Intriguingly, they don't stop at the conventional. This informal seaside gem dares to challenge and surprise by introducing uncharted flavour domains like Ube in a drink, making the experience not only about quenching your thirst, but also about broadening your horizons. It's certainly not for the faint of heart, but dare to take that leap and you might just find a new favourite.
Definitely a captivating little spot that begs the question, which flavor will you dare to try? This is not just a boba shop, this is an invitation to embark on a fun and flavourful journey. So get ready, your new favourite boba awaits!
Address: 429 Lafayette Ctr Dr,Manchester,MO 63011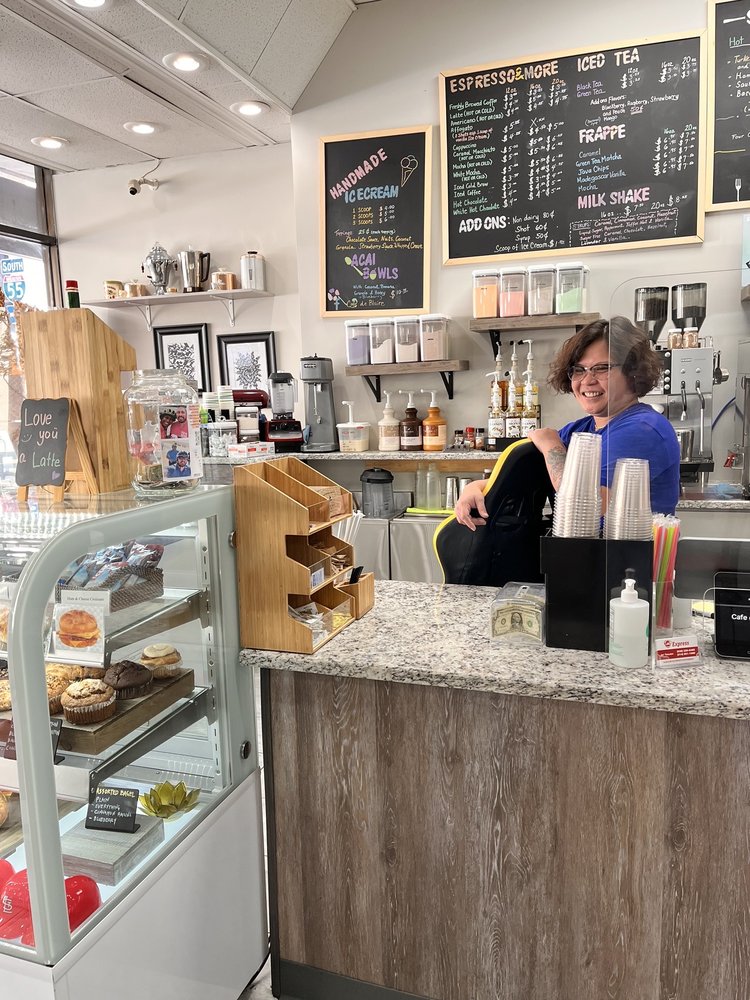 5) Cafe de Blaire
Our Review of Cafe de Blaire in St. Louis, MO
Visiting this bubble tea spot was a delightful experience. One of my personal highlights included the iced espresso with milk – a classic comfort beverage that definitely hit the spot. It was expertly crafted, the harmonious balance of the sharp espresso perfectly complemented by the smoothness of the milk. Elevating this already fantastic blend was the way it was beautifully served chilled, providing an excellent refreshment for any time of day.
Delving deeper into the menu, I was pleasantly surprised by the intriguing addition of ice cream. It's a bold choice, but at this place, they absolutely nail it. The ice cream is top-notch, flawlessly enhancing the overall bubble tea experience with a delightful creaminess. The level of service that accompanied this delicious offering was also notable, making for an overall enjoyable time.
In addition, the ambiance provided a truly inviting atmosphere that beckons for frequent returns. The space is designed with such a thoughtful balance of trendy chic and comfort that it truly enhances the whole experience, making every sip of your drink that much better.
Of course, it's hard to talk about this place without mentioning their caramel macchiato – an absolute game-changer in my book. The perfect ratio of espresso to milk, beautifully enhanced by the sweet caramel undertones, this beverage is indeed a 'pick me up' in the most delightful way.
Overall, this bubble tea destination is a place where quality, taste, ambiance and service align perfectly to create a truly memorable experience. Whether you're a bubble tea connoisseur or a newbie searching for the perfect first experience, this spot promises to exceed all expectations. Definitely can't wait to go back!
Address: 442 N 4th St,St. Louis,MO 63102
Where Can I Get the Best Bubble Tea in St. Louis, MO?
You can find the top 5 bubble tea shops in St. Louis, MO at Cube Tea Studio, St. Louis Bubble Tea, OR Smoothie and Cafe, Honey Bee Tea, and Cafe de Blaire.